Mark your calendars, ladies and gentlemen, because for the first time in my life I am admittedly confused.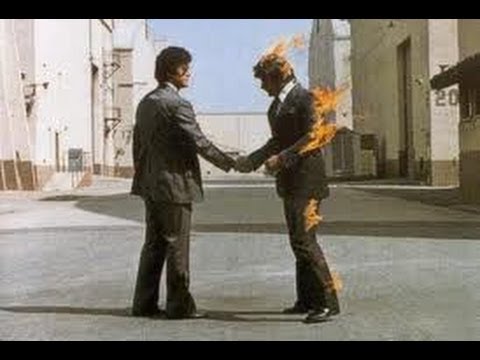 Feel bad for me.
Or not, it's whatever.  I just need to write about it. Six years ago, I was diagnosed as showing the beginning stages of osteoarthritis in my knees.  Being 20, I grudgingly attended three months of physical therapy then fell off the wagon.  I lost the handy, 12 thousand dollar instruction pamphlet and carried on as if nothing had changed. This point needs to be elaborated.   Intelligent,...
Stop giving me reasons to hate you, Kurt Vonnegut
"Here is a lesson in creative writing. First rule: Do not use semicolons. They are transvestite hermaphrodites representing absolutely nothing. All they do is show you've been to college." -Kurt Vonnegut 
Is the negativity refreshing?
He said he was going through a crisis of faith.  I knew that, in my world, a rough equivalent was an extreme moral dilemma or traumatic event that had left me me dizzyingly lost—transported to a barren emotional landscape without fingerposts, without friends, without hope.  I understood the gravity.  Understood that the sum of two sets of numbers could both add up to four.  That we lived in...
Visit my blog: Your number one source for obscure...
Introducing, the dik-dik… Yes, folks, that is a dwarf deer-like creature from the Fucking Adorable genus in the OMG kingdom.   You're welcome.
Seattle: First Impressions
1.  There are more hipsters per capita than anywhere I've ever been.  I practically trip over beanies and prescriptionless wayfarers when I walk out of my apartment.  2.  There might actually be more crackheads than hipsters.  Not sure if this is a west coast phenomenon or if these people make for Seattle like they're wielding the same drug-seeking divining rods.  Either way,...
Had smoked pork today; it was so delicious that I could've kissed the guy who made it.  On the mouth.  With tongue.
Zac's out of town, so I'm chilling in his king-size bed, eating chocolate, watching stand-up, and playing Catan online, all while cocooned in an electric blanket.  If there is a god, I hope it strikes me down right now 'cause it'll never get better than this.
I am the consummate student. While I've dedicated much of my life to the pursuit of education in classrooms the world over, being a true student is much more than that. It's making the humbling acknowledgment that you always have something to learn—on the streets, at work, in train stations, in dirty roadside taverns, in small exchanges with people who have perspectives that may...
Insensitivity Study No. 1
"It wasn't customary."  So he says.  Of all the grievances, this was the most poignant; it suggested that my behavior was so far removed from the norm that it's borderline subversive.  Maybe that was me reading into it too much, or maybe it wasn't.  The point is that it bothers me, much like everything else today, but especially this chair I'm sitting in....
"Did I see you singing Duran Duran at Spin a couple months ago?" -Randomer at Piece on karaoke night Oh nooo! I need to mooove!
"Love born in the brain is more spirited, doubtless, than true love, but it has..."
– The Red and the Black, Stendhal
So I had to watch the animals recently.  I use the term as a portmanteau for a contrary dog named Lincoln and a what-would-happen-if-Kurt Russell-went-bad cat called Gregor.  Whatever pops into your brain when you hear the name Gregor is fucking EXACTLY what this crazy cat looks like.  He lost an eye in an alley fight and he's a ginger.  It's a scientific fact that gingers are...
Convenient generosity is utterly meaningless. Also, chumba wumba.
The next few days
I can only think of two situations when being on an island could suck: 1.  Shipwreck, or 2. Another kind of wreck called a 'meet the parents' weekend. 
http://thebloggess.com/ BILF *For you uncultured swine: Blog I'd Like to Fuck
On optimism
Everyone's always stressed out about unknowns.  I'm not always the picture of positivity, but I like to think that I err on the side of optimism.  It's like, do you want to wait for something with snipers pointed at your head and bamboo shoots under your fingernails or do you want to have someone fan you with palm fronds and feed you grapes the size of half dollars while...
I want this chicken purse.  Don't think I don't understand how stupid looking it is.  I'm not dumb, I just have very bad taste.
8 tags
Another post about by willful subordination at a...
The gallery owner came into my store again today.  In the first minute, he: called me Brittany - strike one, gave a disapproving stare at my awesome boots - strike two!, said he was here to make me smarter - strikes 3-11.  Motherfucker, you sell some Lisa Frank-looking shit that's digitally printed on canvas, don't talk to me about smarts.  I'm not here to be educated.
6 tags
Why did it take the internet to wake everyone up to the fact that cats are fucking weird?
It's been awhile, internet.  I haven't missed you.  I'm just playing, baby, Imma buy you a 10-piece bucket tonight. New things in my life (because you give a damn): -oh, I have a life now!  that's probably a good place to start. -I grumble constantly because I work in art retail.  I grumble about pretty much everything…when my 50 year old boss says homoerotic...
6 tags
I drank a giant bottle of 9% Belgian beer and watched Thor on Thorsday night.  Unless you killed three thousand bitches with your own Mjolnir, you just didn't have as awesome of an evening.    
8 tags
Ode to the garbage people
You ingrates hardly think about it, but this is a service without which we'd be surrounded by our own refuse.  You're a gross person, I promise.  What if you had to send little Timmy through a steaming pile of microwave dinners to get the laptop charger?   I was thinking about our unsung heroes a lot, as we threw out roughly 2500 brimming black garbage bags.  We were getting really...
5 tags
Tangled is an adorable movie!  But let's be straight for a minute—after being locked in a tower for 18 years with sparse human interaction, Rapunzel would totally sound and look like Nell. 
7 tags
8 tags
Just wanted to remind all of you that this entertainment is brought to you pro bono, so what I really mean is that I'd like a kickback or two.  Float me a free bagel.
6 tags
Friendship is beautiful
Me: I have this nervous habit of pushing my tongue against the back of my teeth. Gina (delightfully unsurprised): Me too. Me: But I only do it with the bottom row of teeth.  Gina: Same.  Only crazy people do the top.  That's just weird! Me: For sure.  Weirdos.
22 tags
20 tags
Days Off
I'll make instant macaroni and think, "Good, I cooked something today!" Then I'll troll around StumbleUpon for 3 hours, convinced that I'm more educated for it. And maybe later I'll polish off a dvd box set of The Tudors and drink a congratulatory beer, because hey, I finished something. Download the entire discography of Black Flag from a magical land where...
8 tags
No one coughs up blood after 1893, this shit is bananas. It's the second time this has happened in a few days.  The Lord Our Internet is telling me that this is a symptom of any number of delightful ailments, including lung cancer and TB.   What does webmd know, anyway?  I keep thinking about the much more plausible explanation:  I'm patient zero in the inevitable zombie apocalypse.
4 tags
Actual conversation with a potential roommate, taken out of a context that still doesn't even remotely explain the following: Michael: What are your feelings on trees? Me: Just…trees?  As in birch and fig? Michael: Yeah. Me: Man, I fucking love trees. Michael: This is great. Me: I feel like you get me.
4 tags